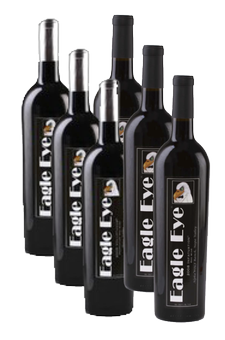 6 BOTTLES 2008 VOLUPTUOUS & INFATUATION SET
Includes 3 bottles of each:
Eagle Eye 2008 Voluptuous has a deep violet color with beautiful aromas of blackberry and dark cherry with earthy spice. The mouthfeel is soft and powerful with silky tannins and good fruit. The fruit and spice is ever present in the long lingering finish.
Eagle Eye 2008 Infatuation is a rich, juicy medium bodied blend. AlphaWOLF Vineyard has the perfect climate for delivering great structure with forward fruit, soft tannins and dark ripe berries on the finish. We age in small French barrels just long enough to round out the flavors without overwhelming the fruit.